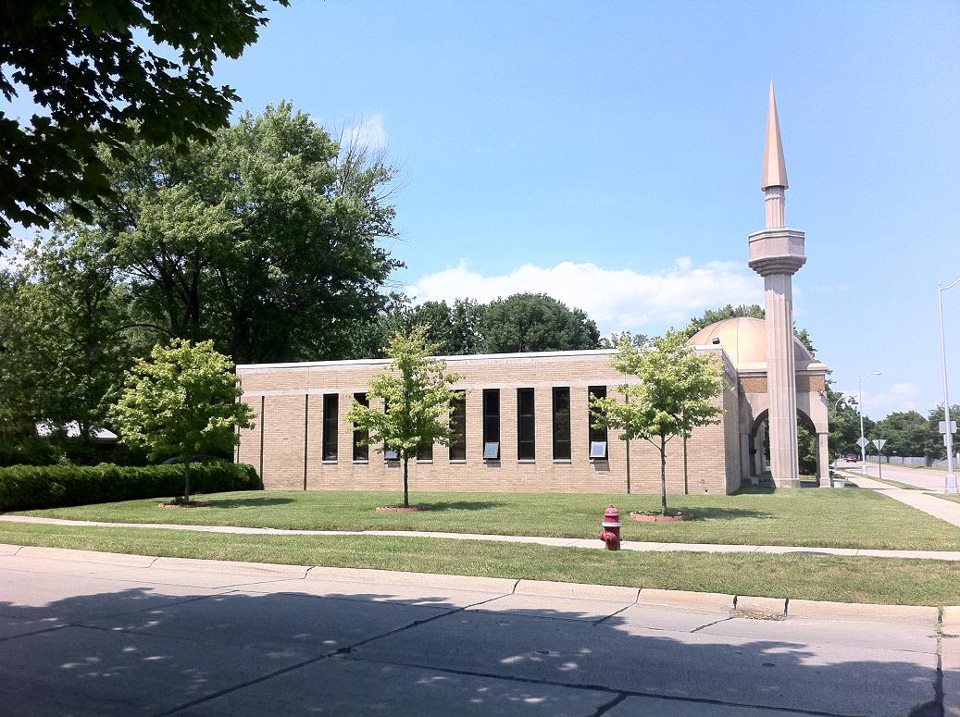 The Albanian Islamic Center, built in Harper Woods in 1963, boasts a distinctive Balkan-style dome and minaret. With a prayer area, offices, large social hall, classrooms, and kitchen, the mosque serves an old Albanian American community (already well established in the 1940s) and new Muslim immigrants from Albania, Kosova, Macedonia, and other Balkan countries. The center provides weekend religious instruction in Arabic, Albanian, and English along with other educational and service programs. The Albanian Islamic Center is open to Muslims from all ethnic backgrounds, but immigrants from Europe and their descendents form its core membership and predominate on its board.
The Center's founder and first imam, Vehbi Ismail, came to Detroit in 1949 and established the Albanian American Moslem Society in the same year. Imam Ismail was an active Muslim leader on the national stage, a scholar and author of many books in Albanian and English, and an Albanian nationalist who worked vigorously to end communist rule in Albania and guarantee religious freedom for its citizens.
Imam Shuajb Gerguri became acting head of the mosque in 1996 upon Imam Ismail's retirement.
Albanian Islamic Center
19775 Harper Avenue
Harper Woods, MI 48225
Tel: 313 884 6676
Audio clip: Adobe Flash Player (version 9 or above) is required to play this audio clip. Download the latest version here. You also need to have JavaScript enabled in your browser.